TELEGRAPH (source)
4 August 2011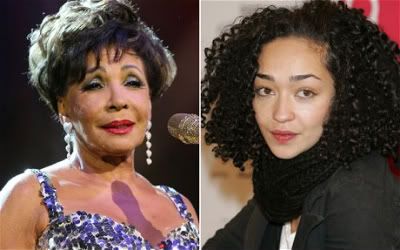 Misfits star Ruth Negga will play Dame Shirley Bassey in a television drama based on the singer's life.
Negga, who has also appeared in Criminal Justice, will star in the BBC2 show called Shirley Bassey: A Very British Diva.
She said: ''I'm thrilled to be cast in the role of Shirley Bassey and it's an absolute honour to be playing her in such an intimate story of her life.''
The hour-long film traces the life of the Cardiff-born singer who grew up in poverty in the city's docklands.
The daughter of a British mother and Nigerian father, she left school at 15 to work in a factory and was discovered singing in working men's clubs.
Her career almost ended before it began after she became pregnant at 17 but she survived the scandal of being a young unmarried mother to become a massive star, scoring hits including the themes to the James Bond films Goldfinger and Diamonds Are Forever.