MR. PORTER (source)
30 August 2011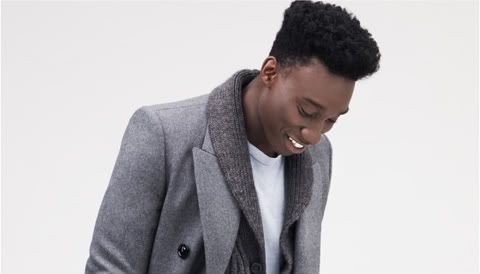 (
+ + + + +
Collapse
)
Everybody loves Mr Nathan Stewart-Jarrett. Well, at least everyone in the East London studio where the 26-year-old actor is currently busy lighting up the room. It's a common impression, since graduating from drama school Mr Stewart-Jarrett has been in demand - becoming one of the stars of E4's Bafta-winning, super-powered delinquent drama Misfits (he's just finishing work on series three); appearing in the BBC adaptation of Mr Martin Amis' Money last year; starring in Mr Danny Boyle's charity theatre event The Children's Monologues alongside the likes of Ms Gemma Arterton and Mr Ben Kingsley; and co-starring with Mr Edward Hogg in the forthcoming feature film The Comedian.
You are clearly interested in style - where has that stemmed from?
Yeah, my cousin got me into it. I'm not as fussy about it now, perhaps because you tend to try more things when you're younger. Back then, I was into themes. I was into the nautical theme before it became hugely fashionable. Stripes, boating shoes, big knits, all that kind of stuff. But in the past few years, I have grown to know what I like, far more than I did when I was 21. At that age, you are still honing your character.
Are there certain styles or pieces you've now settled into?
Yes. I don't really wear patterns like I used to. I guess I'm a bit of a Francophile. I also take a lot of inspiration from movies. If I see a [Jean-Paul] Belmondo movie I might think something's amazing, or Romain Duris from The Beat That My Heart Skipped, where he wore a little leather jacket and those boots and I thought that looked really cool. Things like that influence how I dress.
(
Read more...
Collapse
)